Timeslips
Timeslips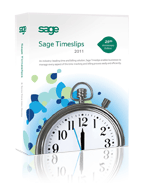 Timeslips 2011 provides a powerful, well established feature set that has helped to make it an industry standard in time and billing. Timeslips 2011 has a user-friendly interface and intuitive navigation allowing you to spend very little time learning the product and more time doing your job. With exciting new features such as Scheduled Back-up and the ability to create slips by e-mail, and improved features such as Enhanced Spell Check with Grammar Check and Navigation re-design, Timeslips 2011 offers the perfect combination of powerful functionality and ease-of-use.
Track your time interactively by using the stopwatch timer

Intuitive bill design Tool displays a full bill on screen with simple drag-and-drop customization

Deliver bills and statements for your clients more quickly and conveniently by emailing them directly from Timeslips

Multiple billing arrangements for each client including hourly, flat, contingency, percent complete and more

Split billing allows you to split charges automatically from one client to one or more other clients
*We are happy to install or assist with any version of Timeslips.
©2010 Sage Software, inc.
Software Discounts
At PBMS, we offer a 10% software discount on manufacturer's suggested retail price for Timeslips products!